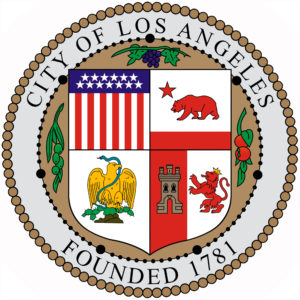 ---
October 13, 2022
By the South LA Building Healthy Communities Collaborative
Dear Mayoral Candidates,
We are appalled and disgusted by the anti-Black and racist remarks spoken by sitting City Council members. We all need to work together to ensure the City of LA recognizes this terrible but continuing legacy, and takes decisive action to counter the discrimination and inequity that negatively impacts so many lives. It is important to South LA that the next mayor takes an intersectional, multifaceted, comprehensive, and holistic approach to address and mend the harm of the systemic issues that have plagued our community for decades. We expect the leader of the City of Los Angeles to finally prioritize the residents of South LA no matter their identity.
The nationwide uprisings in the summer of 2020 were a reminder of policies that have exacerbated racial inequalities and allowed them to persist—disrupting the lives of many in Black communities across the nation. Elizabeth Hinton notes that these rebellions should be better understood as "sustained insurgency." The participants of these collective actions were rebelling against a much larger system of oppression that had established anti-Black violence and unequal conditions across generations (Hinton, America on Fire, 2021). Millions of people took to the streets to protest decades of racist systemic policies that have contributed to the oppression of Black communities across the U.S. However, these uprisings were not simply a moment in time, but a product of history that continues to repeat itself.
Thirty years ago, Los Angeles experienced one of the worst uprisings in U.S. history—the 1992 Civil Unrest. The vicious beating of Rodney King and the acquittal of four LAPD officers was a turning point for residents of South Central—a next-gen response to systemic inequality extending from the Watts Rebellion of 1965. Again, rather than grappling with the underlying causes, the government and local leaders continued to criminalize the community and fund law enforcement—ensuring that rebellions would persist. However, the 1992 Civil Unrest also led to the emergence of a cohort of exceptional community organizations with a vision to address the root causes of inequality in South Central and repair the generational harm from systemic injustices.
Thirty years after the 1992 Civil Unrest and more than two years into a pandemic, these organizations are continuing this work as part of the South LA Building Healthy Communities Collaborative (SLABHC). SLABHC is a 10-year comprehensive community initiative funded by up to 14 steering committee members representing community-based organizations across South LA. Our work is to combat the "drivers of disparity" underscored of late by the inequitable impact of the pandemic on our communities.
We cannot allow for generational injustices to persist. What our residents need now is a multifaceted, intersectional, and comprehensive approach to address and repair the long-term effects of systemic inequality relating to housing, poverty and jobs, law enforcement, and environmental justice. We need to reverse the damage caused by generations of systemic racism in housing, labor, and land use and justice policy. We want a mayor who can be a champion of a just transformation in South LA.
We demand the next Los Angeles mayor develop a proposal for meeting the needs of South LA within their first 100 days in office.
Below, we provide the key expectations for this approach.
Driver #1: Gentrification, Displacement, and Homelessness
As mayor, how would you propose:
Increasing available affordable housing and providing renter protections against rising rents/eviction.
Taking properties off the speculative market, preserving affordability, and stabilizing neighborhoods deeply impacted by gentrification and displacement.
Investing in innovative solutions to the housing crisis such as community land trusts, social housing, and housing cooperatives.
Driver #2 Poverty, Disinvestment, and Joblessness
As mayor, how would you propose:
Investing public dollars into public services to improve the built environment, create job training programs and employment opportunities, and meet the other urgent needs of South LA residents.
Investing local, county, state and federal resources into paid internship programs that pipeline residents into careers in the nonprofit and government sectors, which are instrumental in generating economic opportunities.
Establishing relationships with community-based organizations to support the implementation of policies and the distribution of public dollars.
Protecting commercial properties from the speculative market to invest and grow locally-rooted Black-led entrepreneurial initiatives.
Driver #3 Policing, Suppression, Deportation, and Mass Incarceration
As mayor, how would you propose:
Diverting funds away from LAPD for redistribution to public schools, public services, mental health services, job training/creation, and programs for youth, parents, and families.
Using Metro's law enforcement budget to create cost-effective programs that reduce fare evasion and the unjust targeting of Black and Brown transit riders.
Steering the city away from community policing to community-defined prevention and safety strategies that invest in the talent and future of South LA residents rather than incarcerating them.
Driver #4 Environmental Justice As Mayor, how would you propose:
Allocating more funds toward parks, open spaces, and green infrastructure to promote health and mitigate the impacts of climate change.
To hold responsible agencies accountable to a) adequately enforcing environmental policies and regulations and b) remediating environmental harms
Investing more in green zone strategies and programs like the Transformative Climate Communities program.
Now more than ever, we need a mayor committed to these recommendations and dedicated to working with leaders, activists, residents, and community organizations to mend the community and further equity and justice. Given our presentation of the Drivers of Disparity blueprint, we look forward to the next Los Angeles mayor's proposal for meeting the needs of South LA within their first 100 days in office.
Sincerely,
The South LA Building Healthy Communities Collaborative
---
The Drivers of Disparity in South Los Angeles
Driver #1: Gentrification, Displacement, and Homelessness:
South Central LA has a long history of exclusionary housing practices such as housing discrimination, racial covenants, and predatory lending. Decades of neglect and abandonment have depreciated property values and allowed for predatory developers to purchase properties for new developments at a very low cost. This is otherwise known as exclusionary development. In addition, South Central had still not yet recovered from the 2008 housing crisis when they were hit the hardest during the COVID-19 pandemic. Now more than ever, residents of South Central are facing gentrification and displacement.
Driver #2: Poverty, Disinvestment, and Joblessness
Racism has played a key role in the economic policies and structures that have shaped South Central LA. What was once the heart of the middle and working-class Black community in LA, South LA has been left abandoned by public investment. Deindustrialization, White flight, disinvestment, and a diminishing public sector have altogether shaped the South LA economy we see today- one set apart by deep-rooted poverty conditions, sparse public services, and infrastructure spending, and the proliferation of extractive and exploitative practices such as low-wage, part-time work. The city of Los Angeles continues to prioritize a neoliberal policy and corporate agenda that wreaks havoc in communities like South Central LA, further harming low-income communities of color.
Driver #3: Policing, Suppression, Deportation, and Mass Incarceration
The criminal justice system has strengthened the legacy of exclusionary housing, advancing gentrification, and sustaining the conditions of poverty we still see in South Central LA. For decades, the proliferation of police presence in schools, transit, and housing has only created hyper surveillance of Black and working-class communities resulting in fatal encounters with police that either lead to a path of incarceration or, in too many cases, death. Too often incarceration leads to a social death; it interrupts work, disrupts social networks, and drives the separation of families leading children into foster homes. Incarceration increases the likelihood of shelter insecurity and evictions, which is detrimental to future housing opportunities.
Driver #4: Environmental Racism
For decades, racist policies and land use decisions have threatened the health and well-being of South Central residents. Racial covenants and housing discrimination have secured the exclusionary development that has allowed for the over-concentration of industrial activity in communities of color, including South Central. This over-concentration of industrial activity has led to the pollution of our neighborhoods, the health risks of our residents, and lower home values. Gentrification, poverty, and over-policing can push South LA residents to settle and find employment in areas that are especially vulnerable to environmental hazards and harm. Overall, systemic racism in housing, labor, and land use policy has set the conditions for the environmental injustices we see in South Central today.