About Us
Since 1996, SAJE has been a force for economic justice in Los Angeles. For over 20 years we have worked side-by-side with our neighbors to improve our community by advocating for tenant rights, healthy housing, and equitable development.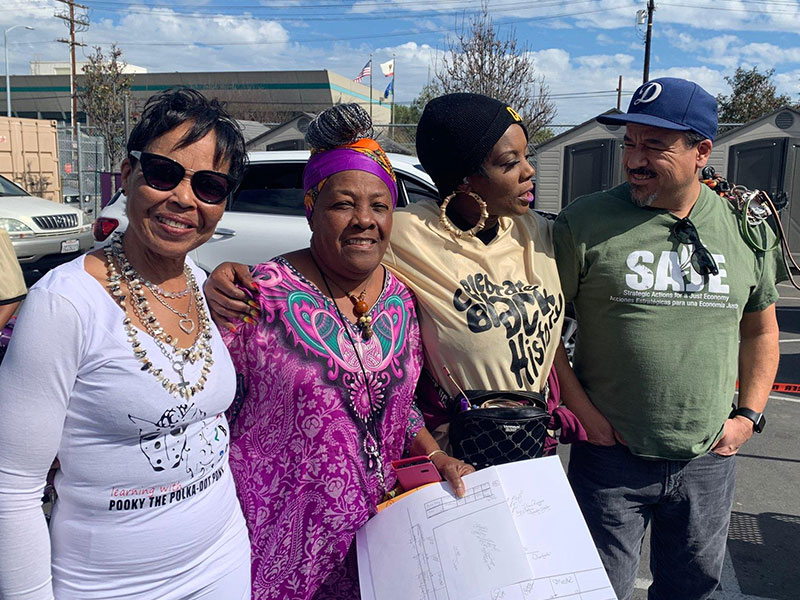 We believe the fate of city neighborhoods should be decided by those who dwell there and collaborate with community organizations and public officials to ensure this occurs in a manner that is fair, replicable, and sustainable. All people have a right to the city. We train people to organize and advocate for themselves, their families, and their communities. Together we can build a movement for change that addresses the root causes of structural oppression and the creation of a more just economy for all.
Our Vision
We are driven by a vision of a society where justice and equity are the foundation of community development, communities are stable, and where workers and tenants have the same rights, stature, and decision-making power as corporations and property owners.
Our Mission
SAJE builds community power and leadership for economic justice.